When:
August 8, 2018 @ 5:15 pm – 11:00 pm
2018-08-08T17:15:00-04:00
2018-08-08T23:00:00-04:00
Boat Location:
Boat House Restaurant Dock
227 Schooner Dr
Tiverton, RI 02878
USA

Club:
Mark Rotsky
(508) 245-1192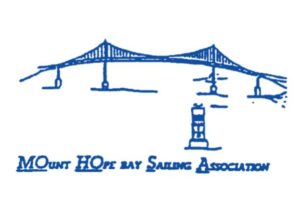 This event is canceled
MOHOSA is raced in Mt Hope Bay. We will enter spinnaker class PHRF 63.  I will pick up crew at the Boathouse Restaurant dock in Tiverton (227 Schooner Drive) at 5:15pm, and after the race drop those who don't want to do the return sail to Newport there.  Anyone who wants to do the return sail to Newport with us will have a ride the Boathouse to get their cars.
Here is the schedule:
1:45pm – Bill meets ?? at Newport Nautical supply at 1:45pm on Weds. to drive him on Navy base to Navy Marina. Anyone else who wants to do the delivery can meet there (or at the boat)
2:00pm – Underway on Vento Solare for Tiverton
4:00pm – approximate time to arrive at Boathouse Dock. We'll tie up and head to the bar.
5:15pm – crew arrives at Boathouse dock
5:30pm – Underway for starting area, put up sails and do a few practice evolutions
6:30pm – warning signal for 1st start
8:00pm – approximate time back at Boathouse dock to drop off crew
10:15pm – approximate time back at Navy Marina
I'll have some water and beer onboard. If anyone wants to bring some munchies, feel free.


Be at Boat House Restaurant Dock - Wed August 8th @ 5:15PM EDT
Event Website:
Mark Rotsky
Post # 241