When:
July 20, 2019 @ 9:15 am – 4:00 pm
2019-07-20T09:15:00-04:00
2019-07-20T16:00:00-04:00
Boat Location:
Navy Marina Slip A49
17 Perry Rd
Newport, RI 02841
USA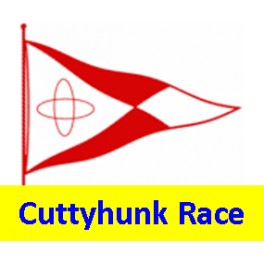 Party at Cuttyhunk after race. Return Sunday.
We'll start by Rose Island Warning 1035, Start 1040
Website: http://twentyhundredclub.org/race-page/
2019 notes: Hi tide 1101, Low tide 1616 – we fight current out the bay then are pushed until slack ~ 1130,  max adverse current at 1330 and fight it the rest of the trip!
Racing with PHRF jib, 120 sqm PHRF spinnaker – PHRF 63 and a 10 second per mile penalty.
Bill has the cooking utensils, plates & plasticware, water, coffee & percolator.
Mary coordinating food and beverages for trip – see assignments in crew list. Mary's dinghy will be brought to Cuttyhunk on Hitu and towed back behind Vento Solare.
Brenda – racing out and staying on Oceanis.  Probably sail back on Oceanis, but welcome on Vento Solare if she wants a faster return!
We will be on a mooring – bring a bathing suit. Stern shower will be available.

Registered: Yes Fees Paid: Yes Uniform: Wear white shirts
Scratch Sheet, Notice of Race, Sailing Instructions
Be at Navy Marina Slip A49 - Sat July 20th @ 9:15AM EDT
Event Website:
Twenty Hundred Club
Race Results:
5 of 10
Post # 3047