When:
April 24, 2018 @ 12:30 pm – 4:00 pm
2018-04-24T12:30:00-04:00
2018-04-24T16:00:00-04:00
Boat Location:
Newport Nautical or O'Club Parking Lot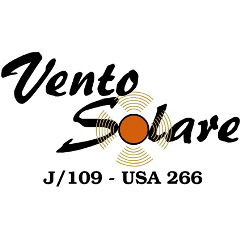 Vento Solare will make the voyage from Fall River to the slip at the Newport Navy Marina. The plan is to depart BLM slip D32 at 1pm. We should be tied up at the Navy marina by 4pm.  We'll coordinate having a car at the Navy Marina so we can retrieve cars(s) at Borden Light Marina.
Crew is Bill, Billy, Brooke, Brenda, Luke and possibly Mary.
Navy Base access looks like it will be an issue this year, so let's plan on the following:
Brooke, Billy & Luke park at Newport Nautical 12:30
Bill, Brenda & Mary meet at O'Club parking lot 12:30
Mary drives everyone to BLM in her car, picking up Billy & Luke
1pm arrive BLM and go sailing! (Eric will meet us at BLM)
Arrive Navy marina ~ 3:30pm
Brenda drives everyone to Newport Nautical after we arrive
Brooke or Billy drive Mary & Eric to BLM to retrieve cars.
There is beer in the cooler and the sails are onboard!

Be at Newport Nautical or O'Club Parking Lot - Tue April 24th @ 12:30PM EDT
Post # 2886