When:
May 5, 2018 @ 3:00 pm – 5:30 pm
2018-05-05T15:00:00-04:00
2018-05-05T17:30:00-04:00
Boat Location:
Navy Marina Slip A49
17 Perry Rd
Newport, RI 02841
USA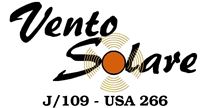 2:45pm – Eric meet Allie, John Thurston & Lauren at Newport YC to drive them on base.
Andrew – what is your plan?  Your availability is listed as maybe.
3:00pm – Meet at Navy Marina (those without Navy Base access meet at Newport Nautical and we'll coordinate a ride in the gate).
3:30pm – Underway from Navy Marina on Vento Solare
5:30pm – Arrive Newport YC – those attending Frostbite Potluck go to Newport YC club house. We'll get a ride for others back to Newport Nautical/Navy Base.  After potluck, Cindy can give folks a ride to Navy Base to retrieve cars.
Frostbite Potluck Attendees:
Plan is to do the potluck at the club, then do stuff in Newport. We'll head back to the boat whenever, and those (up to 5) who desire may sleep on Vento Solare at Newport YC. I will have the heater onboard and will have the coffee pot for the morning. Once everyone is awake and had showers, we can sail back to the Navy Marina Sunday morning.
Bill & Eric plan to sleep on Vento Solare Saturday night after the post potluck festivities.  Anyone else is welcome to.


Be at Navy Marina Slip A49 - Sat May 5th @ 3:00PM EDT
Post # 528