When:
September 21, 2019 @ 8:05 am – 6:00 pm
2019-09-21T08:05:00-04:00
2019-09-21T18:00:00-04:00
Boat Location:
Navy Marina Slip A49
17 Perry Rd
Newport, RI 02841
USA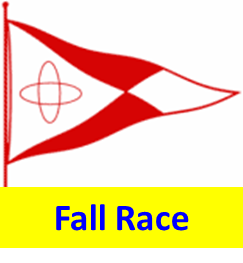 Luke please meet Andrew, Caitlin, Matt & Ryan at Newport Nautical 0745 Saturday to drive on base.
Twenty Hundred Club Fall Race around Prudence – start/finish near Pine Hill Point West of Prudence Island
PHRF 63 (PHRF jib and PHRF Spinnaker with Code 0) and a 10 second per mile penalty.
Spin A Warning Signal 1015, Start 1020
The Details!
The Twenty Hundred Club Fall Race Around Prudence Island (counterclockwise) starts and finishes by Pine Hill Point – which is about 8 nm from our slip. We'll depart as soon as everyone is on the boat. I will have the boat rigged and ready to go.  We will discuss crew positions on the way there and once in the race area will do some practice tacks, spinnaker sets, gybes and douses. The warning signal is at 1000 for other classes with our start warning at 1015.
People Needing Pickup at Newport Nautical 0745: Luke will meet people at Newport Nautical Supply parking lot 0745 who need a ride on the Navy base. Newport Nautical Supply, Inc., 186 Admiral Kalbfus Rd, Newport, RI 02840
Food & Drink: I will bring sandwiches for all, chips and snacks. I also have water jugs to refill your water bottles. There is some beer on the boat.
Plan on being at the boat – Navy Marina slip A49 at 8:05am Saturday. I expect we'll be back at the dock by 5:30pm.

Registered: Yes Fees Paid: Yes Uniform: white shirts & blue vests
Scratch Sheet, Sailing Instructions, Notice of Race
Be at Navy Marina Slip A49 - Sat September 21st @ 8:05AM EDT
Event Website:
Twenty Hundred Club
Race Results:
7 of 7 - drifter!
Post # 3075