When:
April 13, 2019 @ 1:30 pm – 4:30 pm
2019-04-13T13:30:00-04:00
2019-04-13T16:30:00-04:00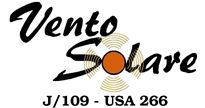 22 days until this event
We'll meet at the regular Navy Marina slip and head out to enjoy sailing around the lower bay.  A few of the Frostbite sailors have been invited to attend also.  After sailing we'll pull into a slip around 4pm at Newport Yacht Club where the Bill will stay on the boat overnight and do Frostbite sailing the next day. The Twenty Hundred Club dinner is at 6pm at the Viking Hotel Saturday night.  If anyone wants to join Cindy & I for the dinner (and awards – we get plenty!) tickets may be purchased at this link.
Schedule:
1:30pm – Meet at Newport YC and leave cars there
1:35pm – Bill drives people to Navy Marina in his car
~2:00 pm – Navy Marina Slip A49 – Underway on Vento Solare
~4:00pm – Dock at Newport YC – Cindy meets us there
Celebrate Spring on Vento Solare (Topside if nice, below decks with heater on if too cold)
5:30pm – those attending Twenty Hundred Club shore party walk to Hotel Viking for the awards dinner
Bill will bring spiced rum for warm beverages.  We'll need to have some cinnamon and cider for the hot beverages & apps to warm the crew since the water temperature makes the air cold! The cocktail table will be on the boat for when we get back to the dock.  The heater will also be onboard if we want to party inside.

Be at Newport YC - Sat April 13th @ 1:30PM
Post # 3284