When:
May 25, 2019 @ 8:00 am – 3:00 pm
2019-05-25T08:00:00-04:00
2019-05-25T15:00:00-04:00
Where:
Navy Marina Slip A49
17 Perry Rd
Newport, RI 02841
USA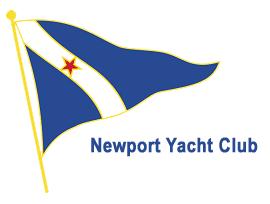 35 days until this event
NOR
Scratch Sheet on Website
Mitchell Race Rules 2018
Pursuit race to BI – non spinnaker.  PHRF 85 (big jib) Be at dock 8am to load up.
Staying at Payne's Dock
TBD – responsible for Bloody Mary Contest!
Cindy – responsible for Appetizer Contest!
Bill will have food and beverages.
Friday
6:00pm Skippers Meeting – Get official start times and sailing instructions
Saturday
9:00am Start – Newport. The first boat will start at 9:00am, and the rest will follow based on handicap.
noon – sandwiches on boat
6:00pm Finish – New Harbor, Block Island – If you can't finish by 6:00pm give up, turn on your engine and come in for beer.
6:30pm Dinner – One night on boat, another night in town.
Sunday
Breakfast stuff available on boat
10:00am Bloody Mary Contest (virgin of course) – Back by popular demand. Bring your own concoction. What you do with the mixes after the judges taste them is up to you.
3:00pm Hors d'oeuvres – On the dock. Be ready to present your best hors d'oeuvres for judging in taste and presentation. Partaking requires participation!
4:00pm Awards – On the dock.
6:30pm Dinner – One night on boat, another night in town.
Monday
Breakfast stuff available on boat
Lunch – Sandwiches on boat
Leave as you so desire or continue to enjoy the island. Be sure to check with your dock
mates in case any of them want to leave early.

Registered: Yes Fees Paid: Yes
Be at Navy Marina Slip A49 - Sat May 25th @ 8:00AM
Post # 3027